We were a sponsor of the competition and I was really impressed at the quality of the ideas, the presentations and the entrepreneurs involved. Ideas spanned a range of industries and many could be truly life changing if they succeed. Most presenters had just completed their degree or PHD but had crafted business plans and presentations which most senior CEOs would be proud of! They also answered tough questions from experienced investors with confidence – they really knew their small business plans inside out.
One of my favorite rounds was the Elevator Pitch round. One member from each team had 60 seconds to pitch their business to an imaginary Warren Buffet. In the video below, you'll see Solanux, Inc presenting their winning elevator pitch: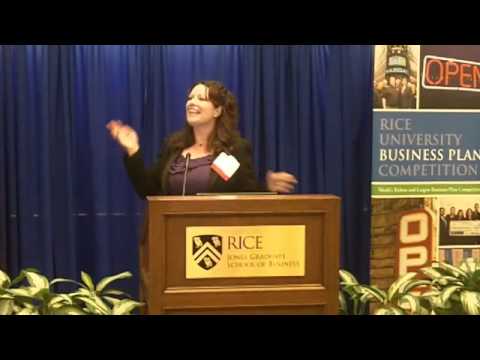 As a small business owner could you do your business justice in 60 seconds? Can you clearly articulate the opportunity, why your product/service is different and the expected returns? I think it is a great discipline to have as it forces you to focus on the important parts of your business and help generate a clear and compelling vision.
I was certainly inspired and it was great to support such a worthwhile event. I can't wait to see some of the ideas presented come to market in the next few years.
What would you say to Warren Buffet? Comment and share your elevator pitch with our readers!